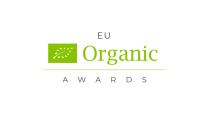 The finalists of the 2023 edition of the EU Organic Awards have been announced today. The three best projects have been selected for each of the 8 individual awards, with a total of 24 finalists from 11 EU countries.
The finalists were selected from a pool of close to 100 applications from all over Europe, with a higher presence of Central European and Baltic entries compared to last year.
The winners will be announced at the official award ceremony to be held in Brussels on 25 September.